Highland Airways plane crash at Westness, September 1935.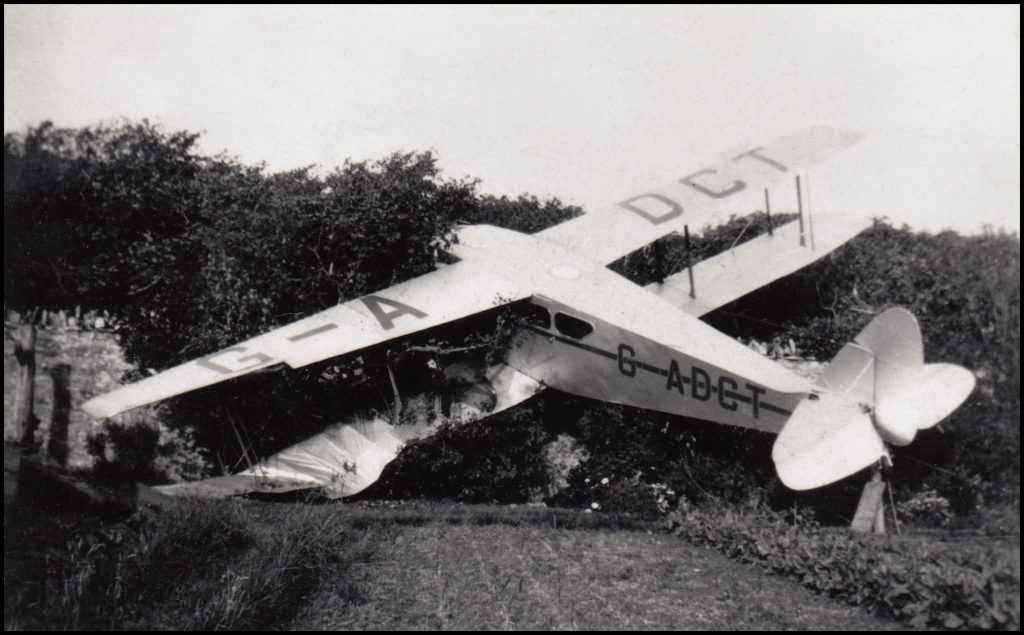 Piloted by John Rae and carrying five passengers, the Highland Airways de Havilland DH.84 Dragon crashed on its approach to the Trumland airfield east of Westness on Rousay. The pilot's head went through the windscreen and the passengers were all thrown from their seats as the plane came to rest against trees and a high wall after ploughing through the Westness House vegetable garden.
Despite the violence of the crash everyone escaped with minor cuts and bruises. The plane was later dismantled, and the latter pictures show the wings and fuselage being loaded onto Tom Sinclair's post boat to be taken to Kirkwall.
The plane was rebuilt and returned to service, but – on February 14th 1940 it crashed again, this time on its approach to Dalcross Airport, Inverness. Luckily all eight aboard escaped injury, but the plane was written off, having been damaged beyond repair.
[Photos courtesy of the Tommy Gibson Collection]