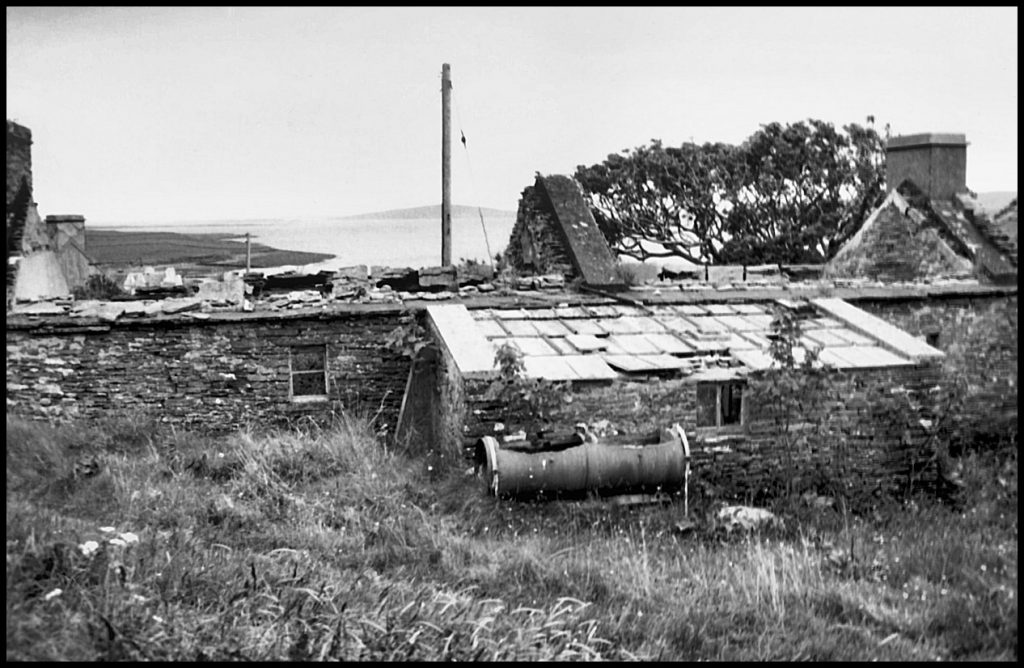 According to old rentals Corse in Frotoft was occupied by John Seatter in 1739, Roland Marwick in 1741, and Alexander Yorston in 1800. In 1840 the tenant was Magnus Marwick and he paid rent 'in kind', though in 1845 the rent stood at £12 1s 0d. Magnus at that time was 49 years of age, he was married to Rebecca Craigie, daughter of Rowland and Janet Craigie, and they had three children, Mary, William and Ann. Soon after that Magnus and his family moved to Gripps, also known as Frotoft No 7.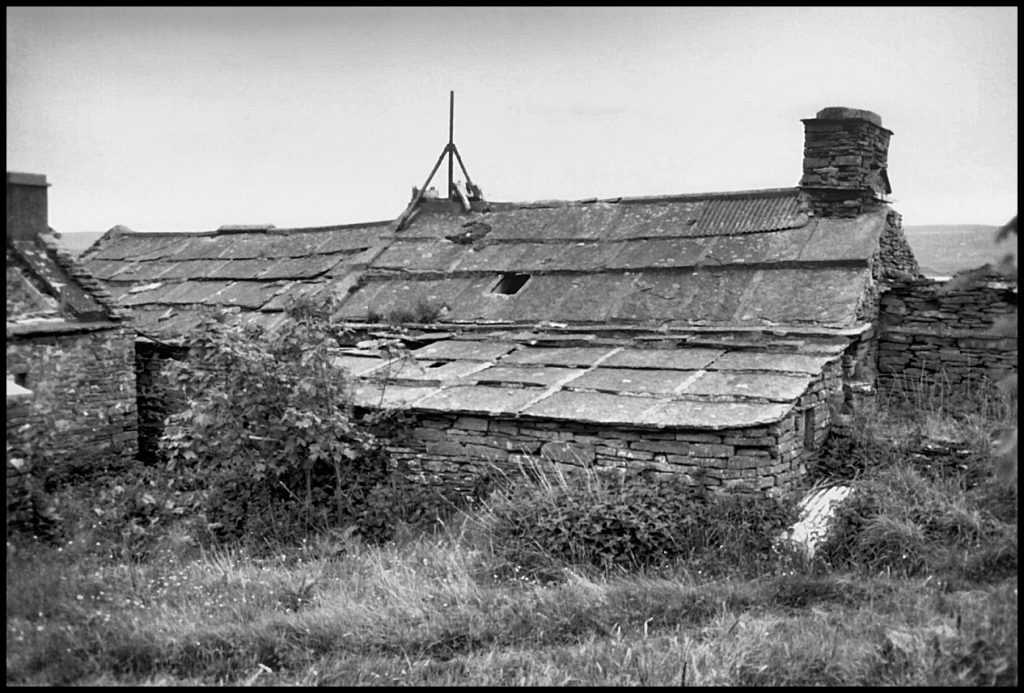 By 1851 Corse had a change of ownership, Alexander Marwick now farming the 50 acres. He was the son of William and Elizabeth Marwick, born on July 11th 1801 at Negar, Wasbister, and on March 6th 1829 he married Isabella Gibson, daughter of David Gibson of Langskaill and Barbara Craigie, originally from Burness. By 1851 they had five children: William was 18 years of age and employed on the farm and David, one year younger, was an apprentice joiner. Daughters Hannah, Isabella, and Jean were all scholars.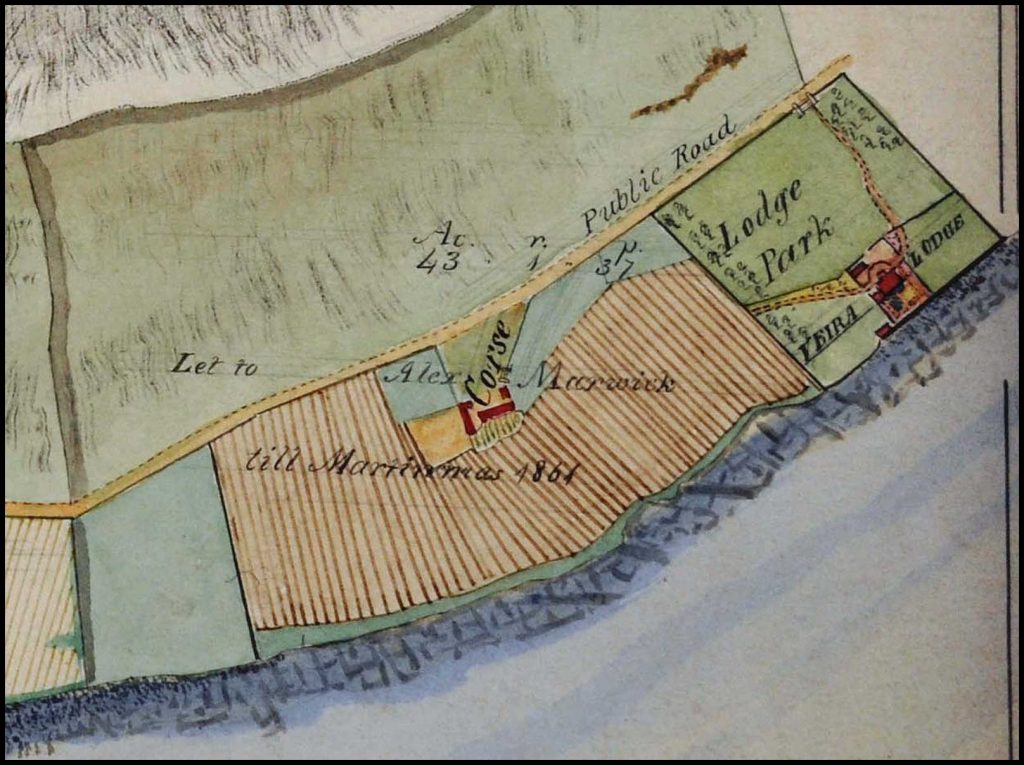 Detail from an old map of Rousay showing the location of Corse
Thirty years on – and by 1881, Alexander Marwick, pictured to the left, had retired from running the farm. His wife Isabella died in 1860, and he had handed the 60-acre farm over to his son William, now 49 years of age. On December 3rd 1857 William married Robina Gibson, daughter of George Gibson and Ann Mainland of Langskaill. Between 1858 and 1877 they had nine children.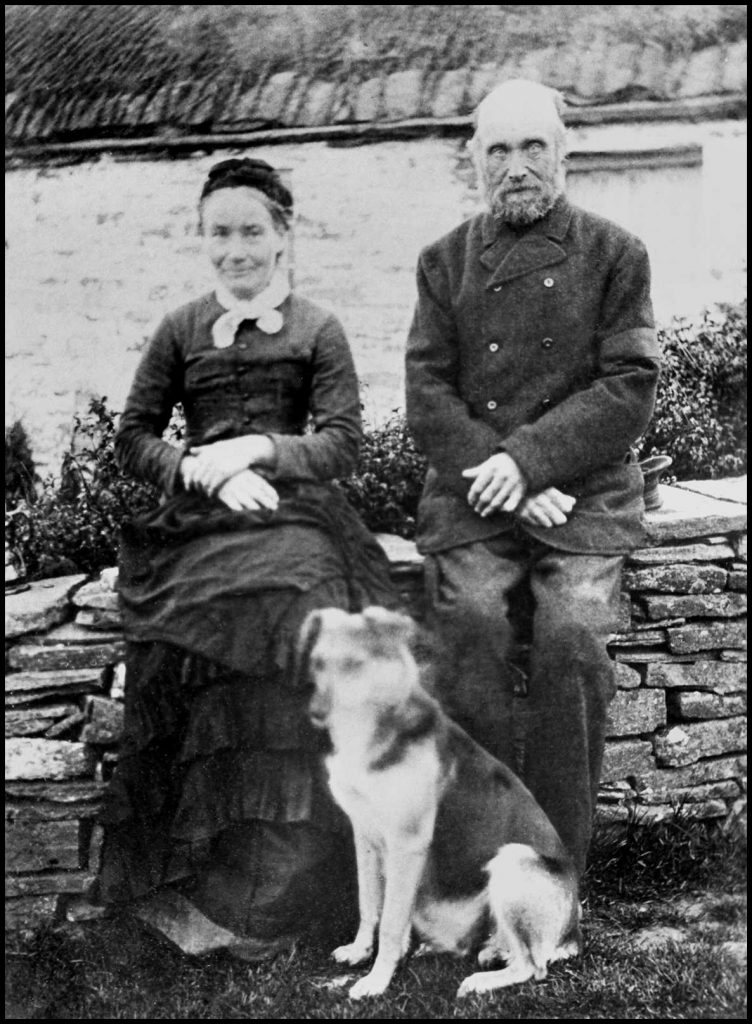 William Marwick and his wife Robina Gibson of Langskaill in their latter years
At the time of the 1881 census the first-born, Ann Cattanach was a 22-year-old dress-maker; William, 18, was a ploughman; Alexander, 15, was an apprentice shoemaker; and Lydia, 13, James Robertson, 11, and Hannah, 10, were scholars. Another daughter, Bella had died at the age of six, and a son George died in infancy. Another son christened George was born on September 11th 1877.
Above left is William Marwick, the ploughman mentioned above. He was also employed as a gardener at Westness House. He married Annie Taylor of Holm in 1894 and they had two children, George William and Edith. – In the centre is Lydia Marwick, born in 1867. She married John Shearer of nearby Banks, and they had eight children, one of whom, James, became a tailor, working for the Craigies of Hullion. To the right is George Gibson Marwick, born in 1877. He married Lottie Martin, and they had three children, Olive, George, and Kenneth. The family later moved south to Edinburgh.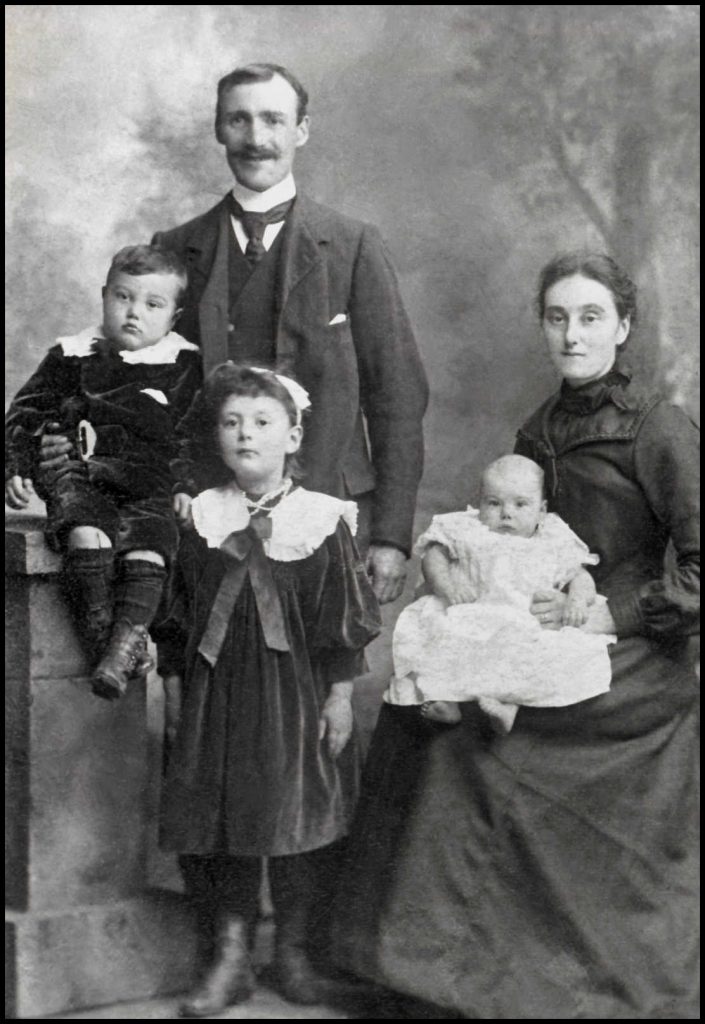 Ann Cattanach Marwick, born in 1858, was employed as a dressmaker when she married James Wood on February 25th1886. He was a 27-year-old joiner of Castlehall, Wyre, son of farmer/boatbuilder John Wood and Isabella Sinclair, the daughter of John Sinclair and Magdalene Craigie of Tratland, Rousay. In the photograph to the right are their three children, James, Robina, and William. Ann died of heart problems at the age of 41 whilst living at New Scapa Road, Kirkwall on January 19th 1900.
George William Marwick, born on December 1st 1896, was the son of William Marwick, the ploughman just mentioned, and Annie Taylor. He married Peggy Sutherland, daughter of William Sutherland and Margaret Harrold of Wyre. George had a shop at Rousay pier, and went round the island once a week with a horse-drawn van. His father-in-law was a blacksmith at the pier.
In 1896 John Logie was the tenant of Corse, having moved from Quoygrinnie on the Westside, and was paying rent of £16. John, born in 1850, was the son of Alexander Logie and Barbara Murray, and he married Mary Gibson of Vacquoy in 1872. They had two children, Mary, who later became a nurse, and John, who was killed in World War 1.
In 1900 James Craigie of Burness was the tenant of Corse, also paying £16, for the 16 acres of arable and 42 acres of pasture land. He was the son of fisherman Gilbert Craigie, originally from Turbitail, and Jean Gibson [her second marriage] of Lower Burness. James' wife was Janet Marwick of Whitemeadows.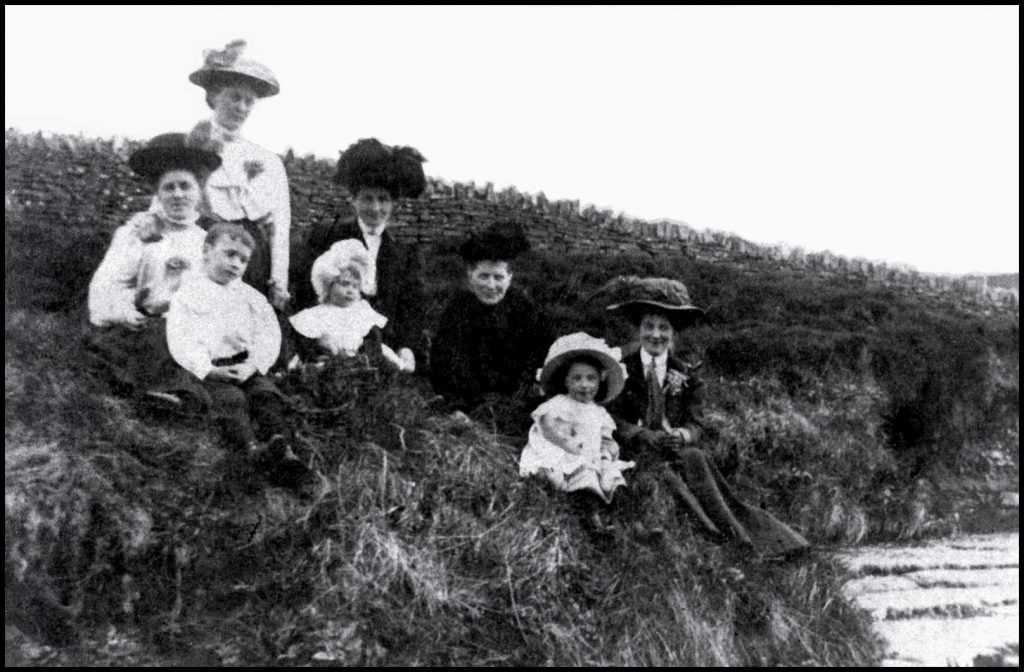 Frotoft picnic with Marwick ladies and children of Corse
The census of 1911 tells of Corse being occupied by 65-year-old farmer's widow Isabella Craigie. Isabella was the daughter of James Kirkness of Quoyostray, later Grain, and Grace Craigie of Deithe. [In the mid-1800s Deithe, or Quoydeith as it was known, was in the field opposite the main road end of what today is the Post Office track – literally just yards away from Quoyostray]. Born in 1846 Isabella married James Craigie of Claybank, later Corse, and they had four children, Isabella, born in 1869, Mary Kirkness, born in 1871, James, and John Kirkness in 1876. Isabella's husband John died in 1905, and at the time of the 1911 census his widow Isabella was living at Corse with her daughter Mary, engaged in domestic work, son John, who was a ploughman, and his family – wife Annabella Scarth, and their children, James Forbes, Isabella Inkster, Mary Louise, Maggie, and John.
John Kirkness Craigie with his wife Annabella Scarth c1930 – and Mary Louise, their daughter, born in February 1903
All the above photos are from the Tommy Gibson Collection