Cubbidy, variously spelled as Cupidee, Coubeday and Cubadale, was a small croft high up on the hillside above Blackhammer in Wasbister.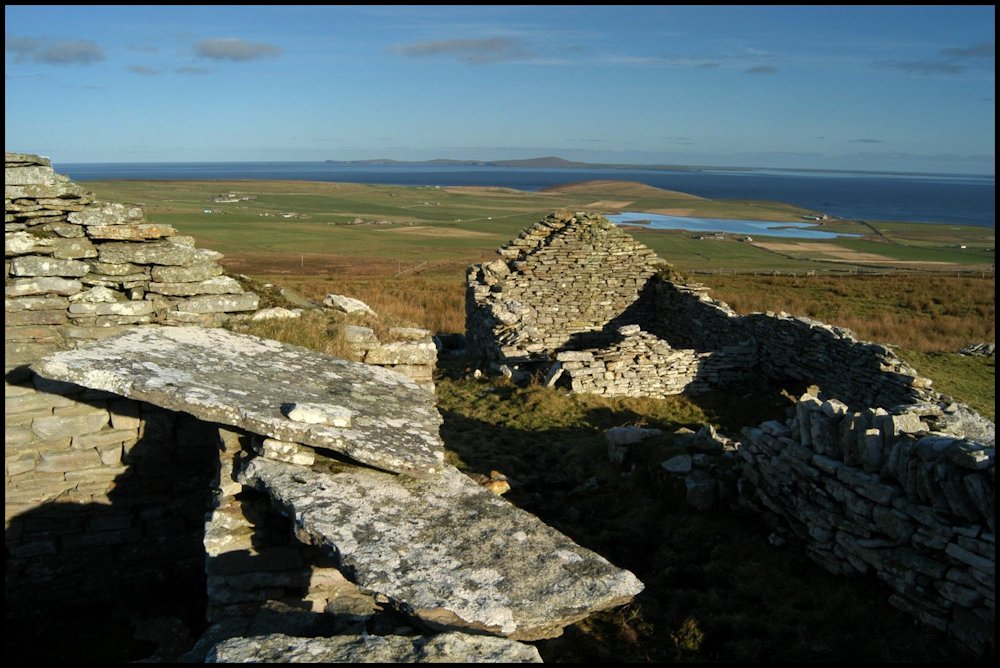 Between 1841 and 1843 James Alexander and his family lived there, the annual rent at that time being 5 shillings. In 1851 his widow Barbara farmed the two acres, and her 25-year-old daughter Betsy earned a living as a dressmaker. Barbara, the daughter of Magnus Marwick and Christy Craigie, married James Alexander of Breckan in 1810 and they lived at Cutclaws near Scabra Head.
They had eight children; Janet was born on October 11th 1811; Margaret, on May 2nd 1813; twins Mary and James, who were born on February 24th 1815; Magnus, born on May 9th 1819; David, on July 14th 1821; Betsy, born on May 1st 1824; and William, who was born on April 22nd 1827, but was later 'lost over the cliffs.' Daughter Betsy married Hugh Mowat, but by 1871 she was a widow, still living at Cupidee, but now with her children James, 8, and Mary, 7, both scholars. Her mother Barbara died there in 1872 at the age of 90. In 1873 the extent of the land covered 10.5 acres, for which Betsy paid an annual rent of £1.