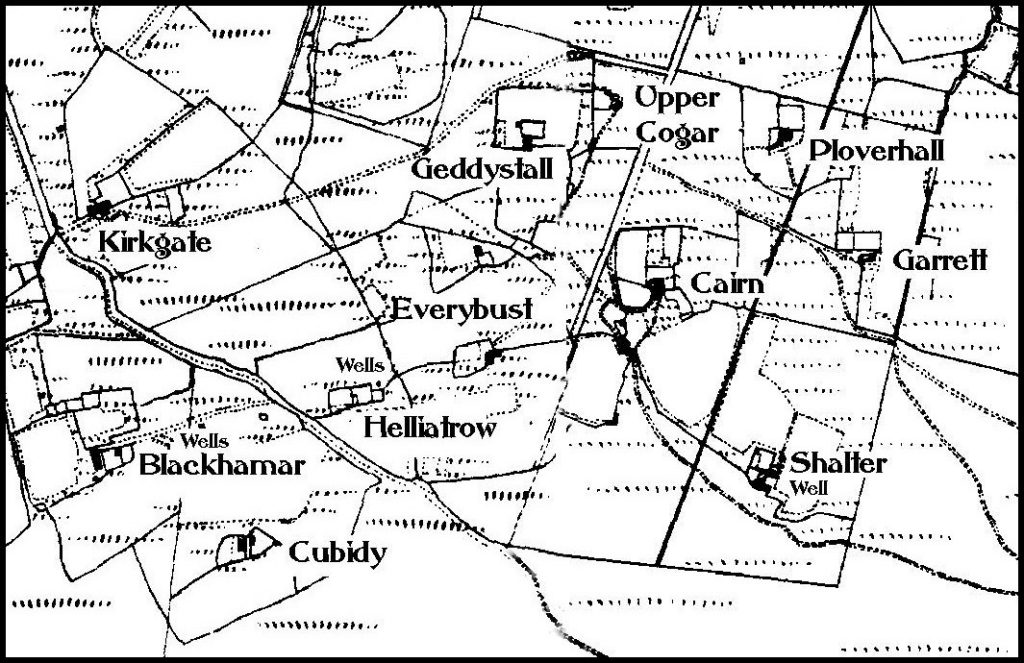 The spelling of many of the old crofts and houses on Rousay vary over the years – Everibust and Geddystall being no exception…..Everybust, Overbister, Everibist, Everybist – Geedista, Giddystaw, Geddystall. The map section above shows the location of the two houses, high on the hill above Wasbister.
Everibust was a small hill-croft situated far up the hillside above Wasbister, between Upper Kirkgate [Helliatrow] and Geddystall. Its first recorded tenant was John Linkletter in 1739, and later his son, also named John was head of the household in 1758. In 1851 seventy-year-old agricultural labourer John Craigie was the tenant, having moved from Geddystall, and he paid 5s. rent. He lived there with his wife Betsy Gorie, daughter of David Gorie and Mary Foulis of Kirkwall. Between 1823 and 1834 they had five children, Mary Foulis, Bethinia, Elizabeth, Margaret, and David Gorie.
John died in the 1850's, and three of the children died within three years of each other. Elizabeth died at Everibust in 1865 at the age of 37; Margaret died at Scockness in 1866 when she was 35 years old; and David Gorie was 33 years old when he died at Sound, Egilsay in 1867.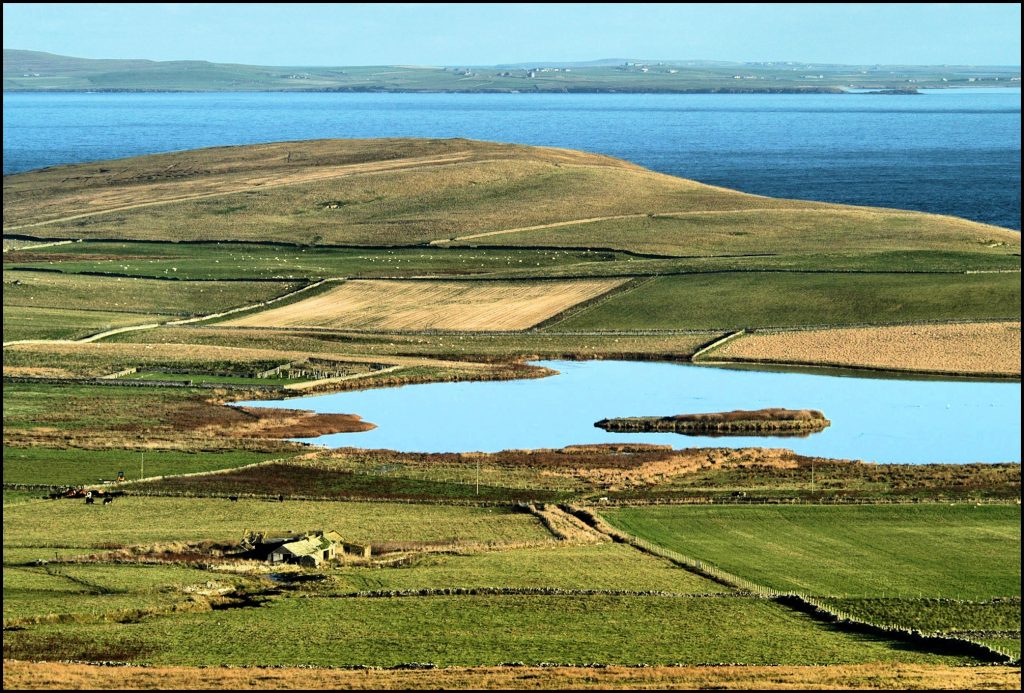 In 1871 widow Betsy Craigie was in her 80th year, and in the census of that year she was described as a stocking knitter. Her unmarried daughter Mary, who earned a living as an agricultural labourer, still lived with her mother at Everibust. The extent of the land there covered 10 acres, for which John Craigie of Geddystall paid the rent – while Mary Craigie paid an annual rent of 10 shillings to occupy the house.
In the early 1900s, Everibust was occupied by crofter fisherman Alexander Gibson Craigie and his wife Jane. He was the son of Alexander Craigie, originally of Whoam, later Falquoy, and Ann Murray of Tofts, Quandale. Born at Loweshouse in February 1853 Alexander married Jane Elizabeth Gillespie at Thurso in 1879. They had seven children, the first six of which were born at Lingro; Daisy, born in June 1880, but died at an early age; Annabella was born in May 1882; Edith Mary, in April 1885; Beatrice Laing in May 1887; Emily Seatter was born in February 1891; and Ivy Cooper, who was born there in March 1892. Having moved up the hill to Everibust, Alexander and Jane's seventh child was born there in January 1897, and christened Hilda Keith Spark.