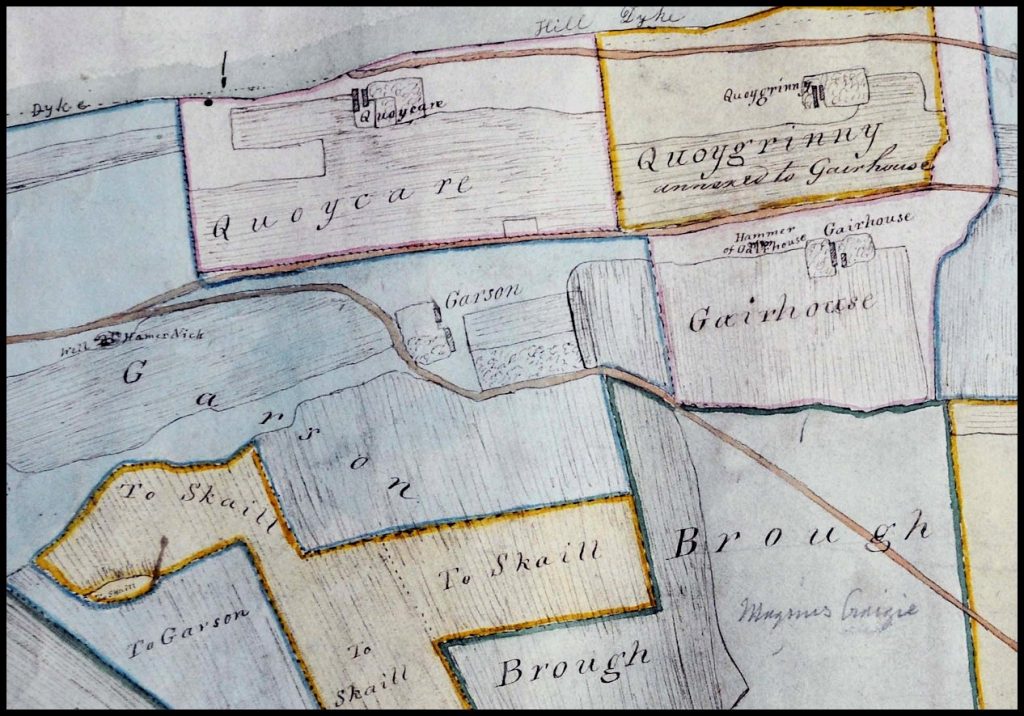 Garson was a farm on the Westside, now forming part of Westness farm. The house stood on a slope below Quoycare, and was the home of the Reid family in the 1840's and 50's. George Reid was born in Westray in 1755, and married Barbara Logie, daughter of Gilbert Logie and Helen Scott in Westray. George came to Rousay as a servant at Westness, and lived at nearby Pow where he and Barbara raised a family of six children between 1801 and 1819; Barbara was born in 1801, George in 1807, Peter in 1810, Jean in 1813, Elizabeth in 1815, and Mary in 1819. George and Barbara moved to Garson, and their son George stayed at Pow with his family and continued farming the surrounding land.
The view the Reid family would have had from Garson
Peter Reid, born in 1810, was a fisherman. He married Mary Louttit, daughter of Drummond Louttit and Betsy Flaws, who was born in 1807, and they had three children, Elizabeth Traill, Mary and Peter.
In 1862, daughter Mary had a son, and he was christened Alexander Learmonth Reid. He married Harriet Logie, a daughter of shepherd Robert Logie and Mary Murray, and they had two sons, Alexander, and Harry.
Harriet died of haemorrhage three hours after Harry's birth at Brough, on 26th November 1894, her husband Alexander later moving to Melsetter on Hoy, where he was employed as a gardener. Come World War 1 Harry joined up, and served with the 3rd (Reserve) Seaforth Highlanders, and his brother Alex served in a Canadian artillery unit and survived the war. Harry was not so lucky though, for he died of measles and pneumonia on May 14th 1917 at the age of 22.
The following has been extracted from The Orcadian newspaper of May 23rd 1917:-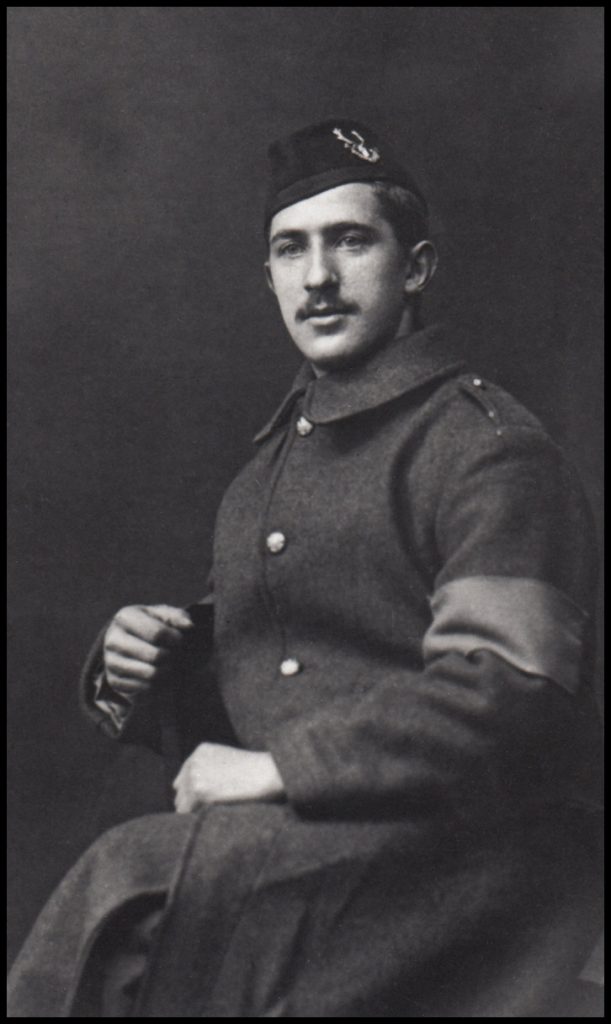 ROUSAY MILITARY FUNERAL:- On Thursday last the remains of Pte. Harry Reid, of the Seaforth Highlanders, the son of Mr. Alexander Reid, gardener, Melsetter, Longhope, was brought to the island by patrol boat and interred in Westside churchyard. The bearing and firing parties were of the O.R.G.A. Territorials, and they accompanied the remains from Kirkwall. There were present also a number of relations and friends from Longhope. They were met at Westness by a large number of inhabitants, who followed the cortege to the graveyard. The service, which was most impressive, was conducted by the Rev. Duncan Maclaren of Evie, who kindly officiated in the absence of the Rev. J. Deas Logie, who is now attending the assembly. The greatest sympathy is felt for Mr. Reid, father of the deceased, which was evidenced by the number of mourners who accompanied the remains to the churchyard. Mr. Reid's other son joined the colours in Canada, and is now serving with the Canadians.