Avelshay is a farm in the southeast corner of the island. In the 1503 Rental it was spelt Awaldschaw. Early tenants included Thomas Craigie and Donald 'Curkquenefs' in 1653, John and Andrew Moss in 1734, and James Mainland in 1740, and William Mainland in 1769.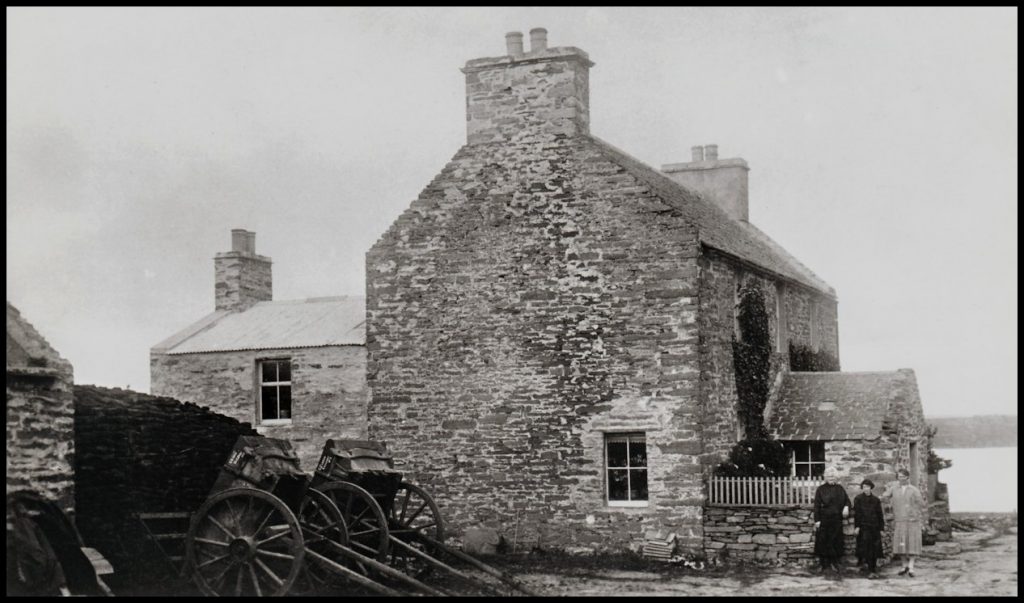 In 1845 Leslie Mainland was the tenant and he paid an annual rent of thirteen guineas. He was the son of Thomas Mainland, Shapinsay, later Knarston, and Margaret Chalmers and was born on February 2nd 1788. On December 29th 1809 he married 19-year-old Jean Mainland, the daughter of William Mainland and Isabel Baikie, and between 1811 and 1830 they had seven children; William, born on March 9th 1811, Betty, on April 8th 1813, Chalmers, on April 3rd 1815, James, on April 1st 1820, Leslie, on November 10th 1823, John, on March 2nd 1828, and Martha, who was born in 1830.
By 1871 the 63-acre farm at Avelshay was under the joint tenancy of Leslie and Jean's sons Leslie and John Mainland. Leslie married Anne Mainland, daughter of John Mainland and Christian Sinclair, in Westray in 1857, and between 1858 and 1873 they raised a family of eight children, before emigrating to America. In 1854 John married Barbara Mainland, daughter of William Mainland and Alison Rendall of Testaquoy, Wyre, and they had four children; Jane, John, Magnus and William, born between 1855 and 1866. In 1877 John was paying an annual rent of £70.0.0. for Avalshay and by 1878 he was joint tenant of Avelshay and 'Cutmowat' [This was Cott, Cot Mowat or even Commode – just below Kirkha'] paying £70 for the former and £25 for the latter. At this time the Valley of Glifter grazings were also included in the rent.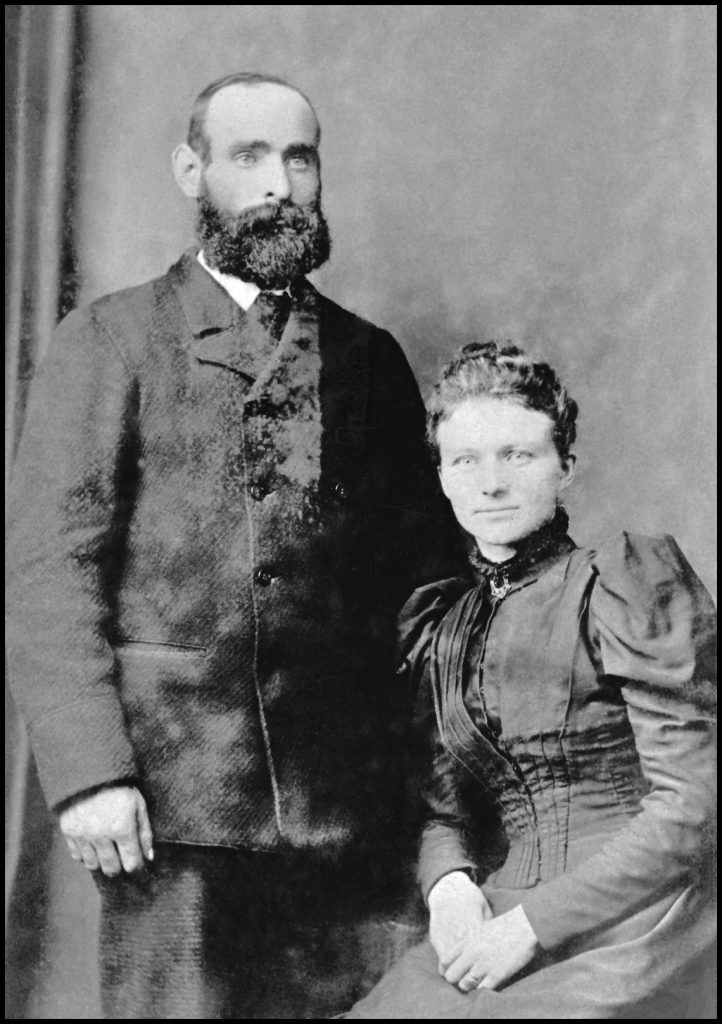 In 1891, the land at Avelshay was farmed by George Gibson who paid £50 rent for both Avelshay and Cutmowat. He was the son of John and Jane Gibson of Langskaill, and he was born on November 13th 1863. On November 27th 1884 he married Annabella Logie of Pier Cottage, the daughter of General Burroughs' yachtsman John Logie and Cecilia Gibson of Geo, Westness, born in 1865. [Annabella was the sister of Trumland House butler John Logie, and Rousay Pier carpenter and joiner Charles Burroughs Logie]
George Gibson and Annabella Logie
Between 1885 and 1902 George and Annabella had seven children; James, who was born in 1885; John, born in 1887; Minna Mary Jane, in 1890; Winifred, in 1893; Charles, who died in infancy; Alfred George, born in 1894; and Edith, who was born in 1902. John married Cissie Harrold of Springfield; Minna married George Reid of Tratland; Alfred was killed in WWI; and Edith married James Marwick of Midgar.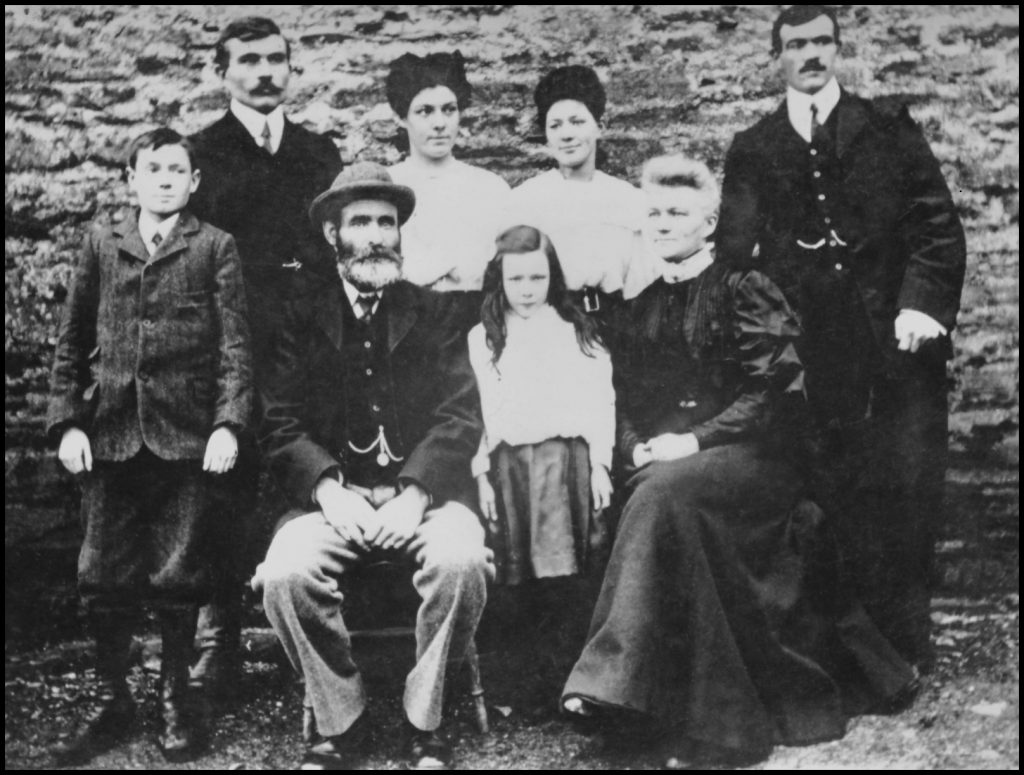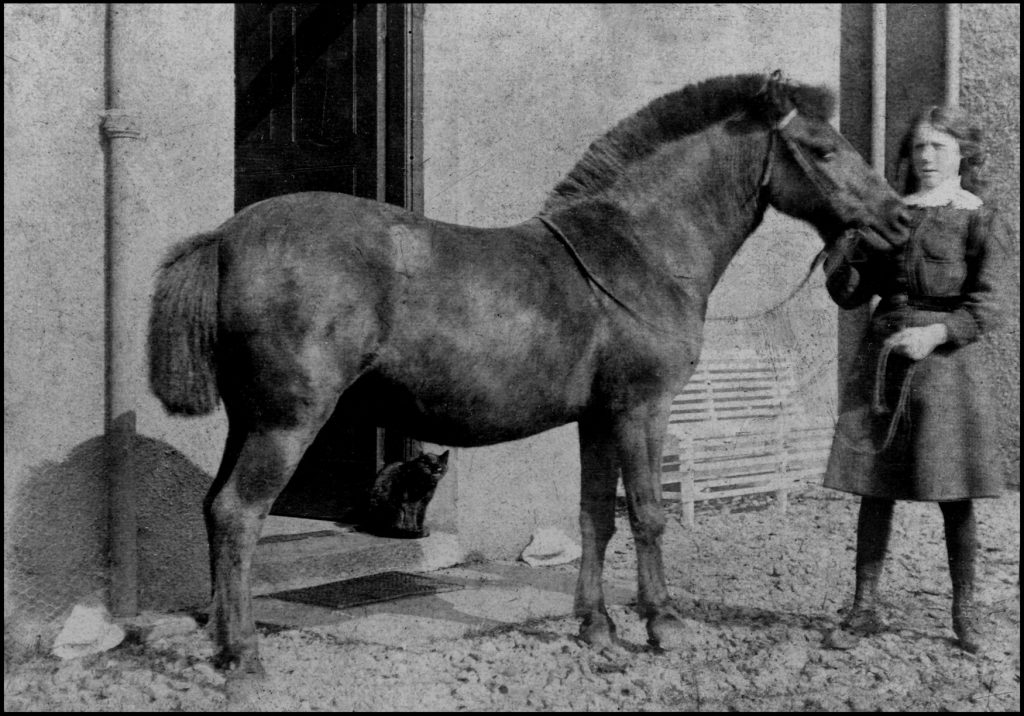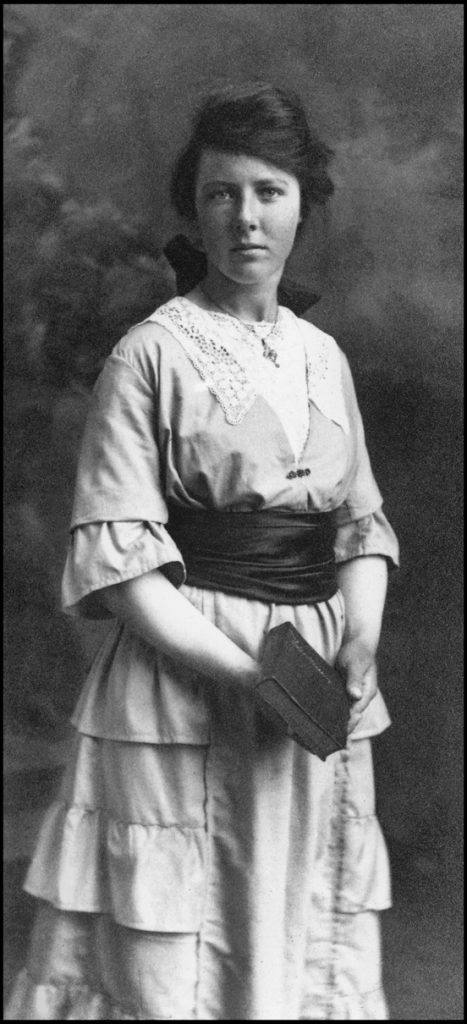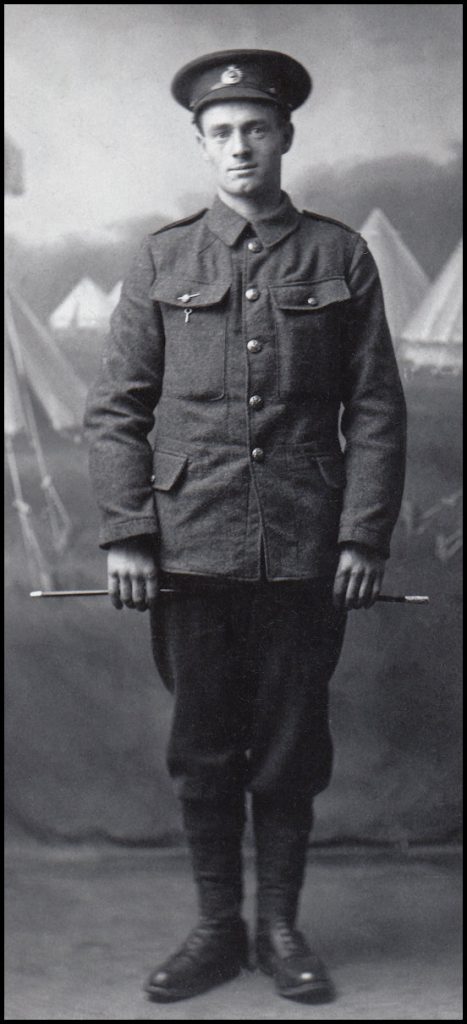 Edie, posing for a studio portrait – and her brother – Sapper Alfred George Gibson, in his uniform of the 130th Field Company, Royal Engineers. He lost his life in World War I, on 16th February 1916, aged 21. Alfred was buried in Grave VIII.D.55, Boulogne Eastern Cemetery, Pas de Calais, France.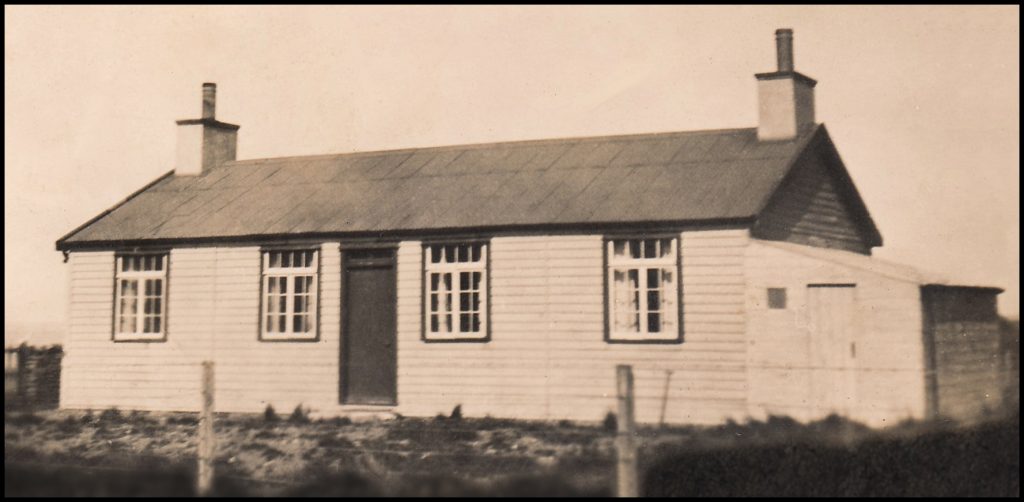 [All black & white photos are from the Tommy Gibson Collection]