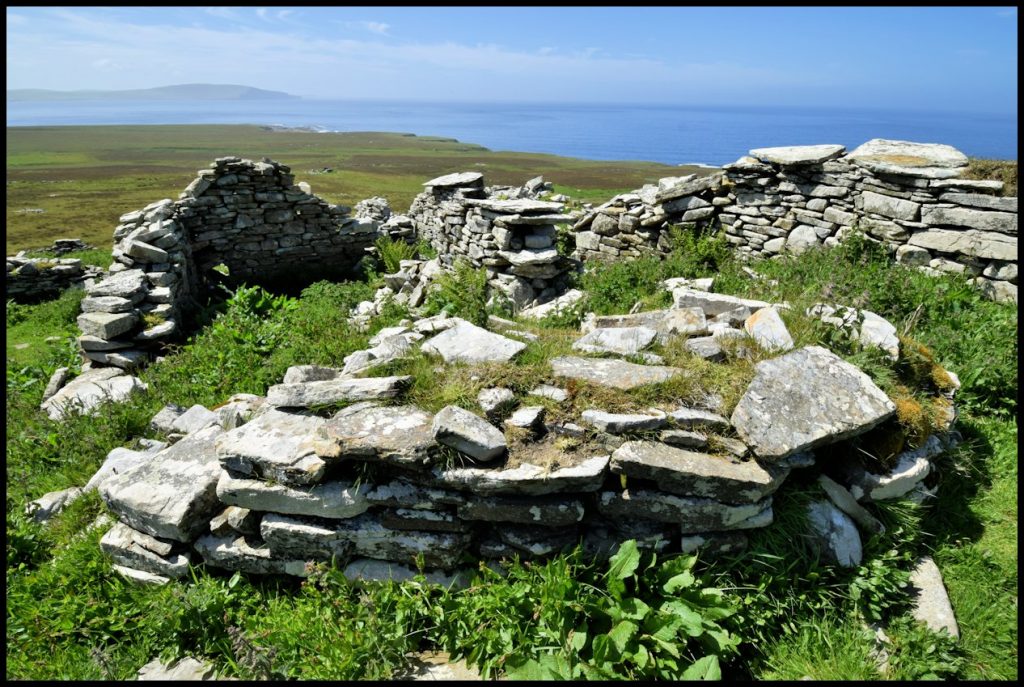 Breek was an old house in Quandale, north of Tofts, and in the early 1800's it was occupied by George Flaws and his wife Margaret Low. Two more houses in the immediate vicinity were Braehead and Hasley, and further down the hill was Lower Breek, rent payers in 1841 being named as Thomas Craigie and William Corsie.
George Flaws was born about 1785 and Margaret was born in 1782. They had four children; Margaret, Janet, George, and Jane, all of whom were born at Breek between 1817 and 1825. They lived at Deal for a while before being evicted from Quandale in 1845. By 1846 a small croft and house, also named Breek, was built in Frotoft and occupied by the Flaws family.
The census of 1851 records the fact that 27-year-old son George was head of the household, and at that time he was earning a living as a blacksmith and farmer. Living with him was his father George, then 66 years of age, his mother Margaret, in her 69th year, and his 24-year-old sister Jane, who was employed in the house. George worked as a blacksmith for many years, and though retired by 1881 he still lived at Breek.
The images below show Lower Breek, though there are no records of its occupants in the past.