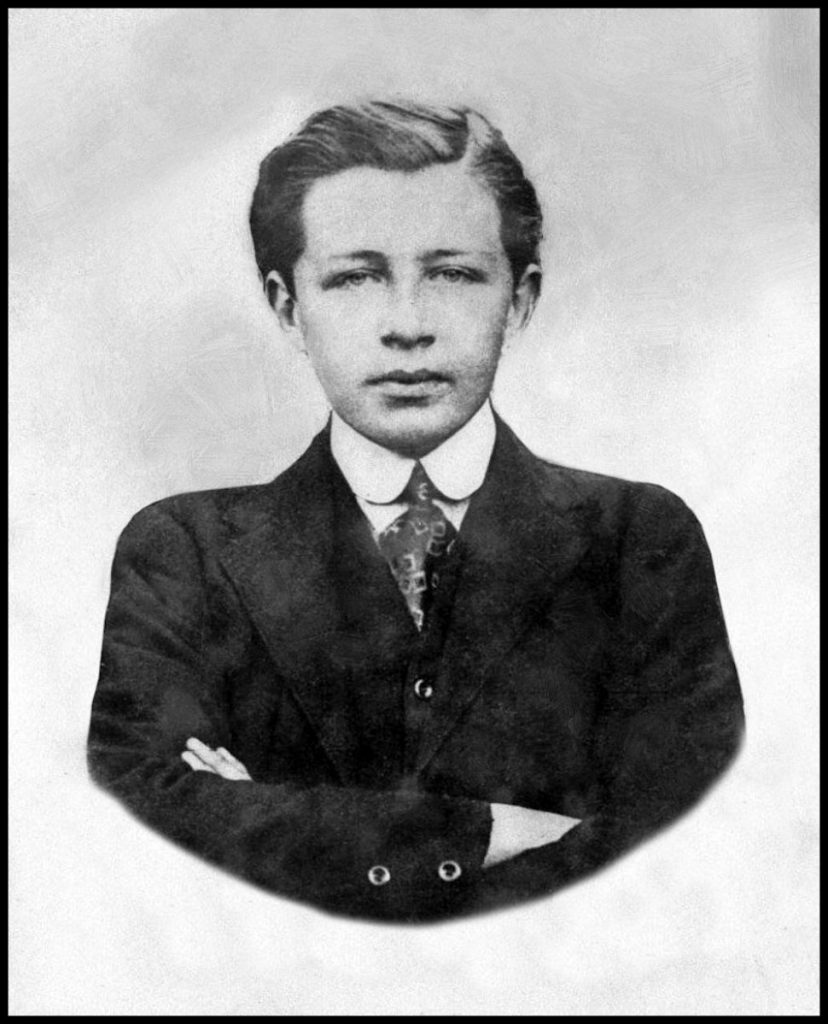 The following is the reproduction of three-and-a-half sides of typed foolscap, found within the effects of the Flaws family
of Hammerfield, Wasbister, Rousay.
It was composed by Mary Flaws, with the assistance of a solicitor, and concerns the payment of what was called Separation Allowance, her
son Davie having been called up to serve in the Army in March 1916.
Mrs. Mary Marwick or Flaws, wife of James Flaws, Farmer, Hammerfield, Rousay.
I am the mother of David Flaws, presently serving with the Expeditionary Force in France. My son served his Apprenticeship as an Assistant Draper with Mr. Thomas T. Smith, Kirkwall, and while doing so lodged with Mrs. Yorston, Victoria Street. His wage during his Apprenticeship was 5/- a week. During his Apprenticeship his father supplied him weekly with food off the farm consisting of potatoes, turnips, meal, bread, butter and eggs and also meat such as a fowl, a rabbit or a piece of pork, according to what we ourselves had at the time. My husband is a mason to trade and is also tenant of the small croft of Hammerfield which extends altogether to 16 acres. We have a family of five. Our croft is a poor one and while all the children were at home we had to live very plainly and had to do without many things we would have liked and which our better off neighbours were having. All the time my son was in town, he sent his clothes home to be washed and mended and I did this for him. My son was always a quiet, careful living lad. With the food which his father sent him weekly he was able, during his Apprenticeship, to live in town and pay for his own lodgings and any other necessaries he required. He finished his Apprenticeship in October last and Mr. Smith then raised his wages to 15/- a week. He continued to live as formerly with Mrs. Yorston and the usual basket of food off the farm was sent in to him weekly. These odd and end things off the farm which were sent to our son were not looked upon as of great value and it was never contemplated that our son should pay for them. My son came home for the New Year of 1916 and when home he gave me £4:10/- in money which he told me he had saved out of his wages. He gave me this money and told me that it was for my personal use and that I was to keep it entirely to myself. He also told me at the same time that he was to continue to give me whatever he could save. A short time after the New Year my son paid for me in Kirkwall accounts amounting to £2 for articles of clothing, &c., which I had got from shops in town. My son was called up for the Army in March and came home before going to Fort George. When home then he gave a further sum of £2 odds. He said at the time he gave me this that he would not need it as he would get all necessaries supplied in the Army and that he intended when he got to Fort George to allot to me, if he could, 5/- a week out of his Army pay. I said I thought this would be more than he could send but he replied that he could easily manage with 2/- a week of pocket money. As soon as he went South he allotted to me from his pay 3/6 a week and he wrote explaining that this was the most that he was allowed to allot.
I have been drawing this allotment ever since. In the month of May I got a form sent to me from Perth in connection with an Application which my son had made for a separation allowance of 10/- a week for me. There were a number of questions in this form which I had to answer and to sign in presence of a Justice of the Peace. I filled up these answers truly and correctly to the best of my ability and I signed the paper before Mr. David Gibson, J.P. and then returned it to Perth. A day or two afterwards I got a letter from my son saying that he had made this Application for me and that he considered I was entitled to this allowance as by his joining the Army I was losing what he would have been paying me had he remained in Mr. Smith's employment. I had no knowledge of my son's intention to apply for this allowance till I got the form from Perth. When I filled it up I had no doubt in my own mind but that I was legally and justly entitled to the allowance, as the money my son had given me during the time he had 15/- a week amounted to about 10/-, and of course I lost the further sums he intended giving me when he went to the Army. Some time afterwards the Pension Officer called at Hammerfield. I was at home alone. He told me he had been sent to make enquiries regarding the Application for separation allowance and put a number of questions to me which I answered. I told him all about my son getting a basket of supplies weekly from the farm and of the sums of money he had given to and paid me after he became a journeyman. The Pension Officer was very bullying in his manner and suggested that I would be prosecuted for filling up the form I sent to Perth. He also said that he was there to decide between me and the Government. The manner in which he spoke and the threats of a probable prosecution annoyed and upset me. I told him, however, that what I had said was only the truth and that I would stand to it. The Pension Officer after noting down the things which my son had been in the habit of getting from home, made an estimate of the value of these things at the prices which they would have cost my son if he had bought them from shops in Kirkwall. He made this out to be something like 7/- a week and argued that as I was getting an allotment of 3/6 I was not losing anything by my son being away and was consequently not entitled to any separation allowance. As a mater of fact, even if my son had paid his father for what was sent in off the farm at the price his father would have got if he had sold these things in Rousay, the weekly basket would not have cost more than about 2/-. I estimate the butter at 5d. a week, fowls at an average of 9d., pork at 6d. for what would be sent at one time and eggs varied in number according to whether they were plentiful or scarce. The number never exceeded six in a week. Sometimes, when eggs were scarce a small quantity of Orkney cheese was sent instead. Rabbits cost us nothing as they were just caught on the farm.
With regard to the statement in the application for Separation Allowance that I was dependant on my son to the extent of 10/- a week this is what he was giving me when he was taken away. My husband could of course have supported me in the same way as he did when David was an Apprentice, but I would have been deprived of all the extra comforts I was able to obtain when I got the money from my son. I know a number of people in Orkney, who are much better off than I am, who are getting Separation Allowances on account of their sons being called up.
**********
On March 30th 1917, Mary wrote a letter to 20-year-old Davie, a private – No. 12631, in No. 4 Platoon A Company of the 2nd Seaforth Highlanders, who was by that time serving with the Expeditionary Force in the trenches in France.
Hammerfield Rousay
March 30. '17.

My Dear Davie.
Just a few lines in answer to both your welcome letters. Glad to see by them that you are well, and in a kind of comfortable billet. Are you getting plenty of food for the are a great cry for hunger in the trenches. I would like to send you a parcel if you would just say anything special to send. You surely have not got the letter I sent to the 17 Section A.P.O. for I told you on the first one I wrote to France that I got the pound you sent from Cromarty alright, and I told you that our case was dropped. The are allowed 5/11 and paid up the Balance on the 2/5 from the time you applied for the separation allowance. It came to 5.10.6 The made it payable in the Wasbister P.O. and it is not a money order Office so he sent back the advice. Jas [Clouston] of Tou thought I should not send back the order till I saw for he thought it could be cashed at Hullion when the forwarded the advice to them. Tell me when you write if you have got any of my letters. I sent 3 letters to your last address. Father is not so bad now but the weather is so rough till he can't get out to do much yet. It is been a very rough month and it is no better yet. John of Ploverhall is no much better yet. The had a letter from himself and he thought he was not so bad. I told you in my last letter that Alice was away at Edinburgh to see him. The got a wire from her that he was no better. She is coming home next Monday again. John Grieve is in convalisent now he is about better again. Tell me the names of the Orkney boys in you Batt and where the come from. M. J. Whitemeadows was telling our M. J. that Uncle David was home in ——– now so it is a mercy, for the are had a rough time, and all bad with fever. The papers seems to say that the are making great progress in France now. I will have to draw to a close now with our united love and may the Almighty be with you and all who are in danger and bring a sudden end to this terrible war from
your loving Mother
**********
Davie never received the letter – he was killed in action on April 11th 1917.
The Battle of Arras began on April 9th 1916 in a sleet storm. Canadian and Highland troops captured the whole of Vimy Ridge. The advance slowed and, as German resistance stiffened, casualties increased, in some of the most savage fighting of the whole war. 4th Division's 10th Infantry Brigade, comprising the 2nd Seaforth Highlanders and 1st Royal Irish Fusiliers, attacked from Fampoux towards the heavily defended Chemical Works at Roeux on April 11th 1917, with disastrous results. By the end of the day the 2nd Seaforths had ceased to exist, and the other units involved had been decimated.
Davie is buried in a marked grave in the Communal Cemetery Extension in the village of Athies, Pas de Calais.
The photographic montage in tribute to Davie Flaws below includes the following:-
The cap badge of the Seaforth Highlanders (Ross-shire Buffs, The Duke of Albany's), c1914; the letter he never received; his final resting place: the Communal Cemetery Extension in the village of Athies, Pas de Calais, France [courtesy of the Commonwealth War Graves Commission]; and his name, etched for ever more on the Rousay war memorial.