by
Kathleen Craigie


Crossing Eynhallow Sound on the little roll on – roll off ferry, the sun glinting on the turquoise sea like a thousand little mirrors, Tommy points to the sleek head of a selkie breaking through the shimmering shards of sea, eyes like wet, black saucers.

"lt's good luck to spot a selkie," he says and my heart lurches toward the sea as I recall the legend of the Seal People, so beautiful that whoever sees them falls instantly in love. Some, it is said, have shed their sealskins and mixed in with humans, so can never return to the sea.

We stand against the brightly painted railing and pose for photographs, leaning into one another awkwardly, new cousins, the island home of our fathers a green glow behind our backs.

And later that night as Tommy picks up his fiddle and I hear the first soft strains of music played with a delicate, articulate hand, it reaches a part of me that never understood my father's dying, his leaving us so long ago on a cold, grey morning in November, childish face at the window, noticing the cars in the drive, knowing something, not knowing he was gone forever, leaving an ache and a longing like the sound a bow makes as it leaves the strings of a fiddle or the sight of a selkie, breaking through water like jewels, searching for the ones who are lost to us and will never return.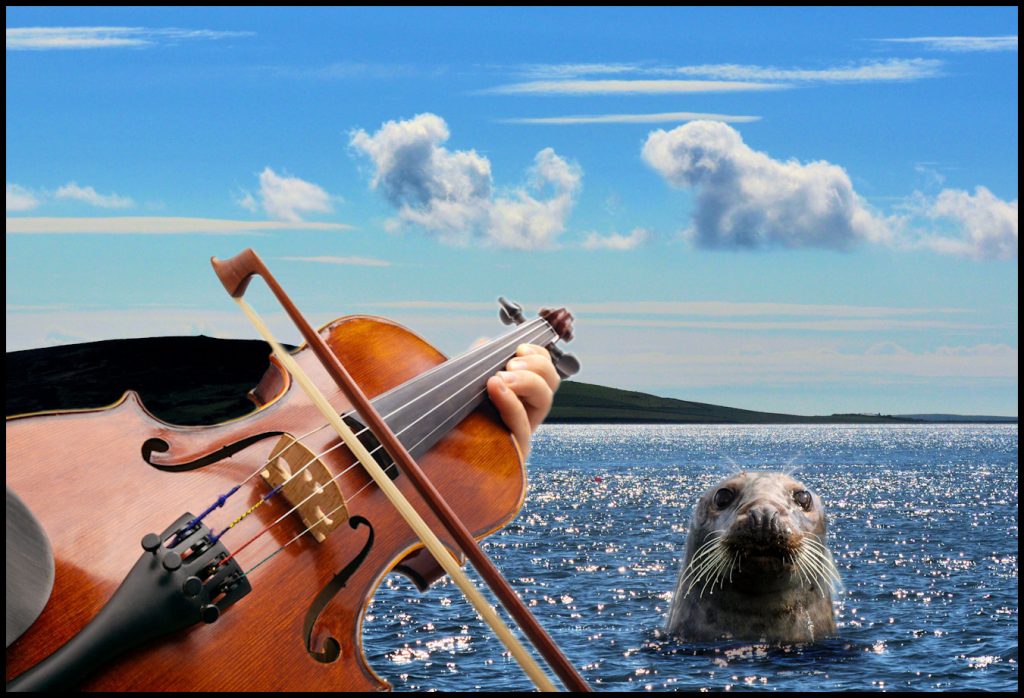 Kathleen's father Hugh Craigie was born on December 19th 1899 at Deithe on Rousay. He emigrated to Canada in 1923, staying initially in Ontario then on to Owlseye Lake, Alberta, and finally settling just outside Vancouver, British Columbia.
Today there are 67 folk in the 'Craigie Clan' living in Canadian provinces and territories – 42 of whom are direct descendants of Hugh Gibson Craigie – youngest son of Hugh and Maggie o' Deithe – who passed away on November 25th 1961.
Kathleen's story won first prize in a 'Flash Fiction' contest in Monday Magazine, a local Victoria publication on Vancouver Island.