Blackhammer is a croft high up on the hillside in Wasbister. In 1851 it was occupied by Henry Craigie and his family. Henry, born c.1798, was the second son of Hugh Craigie and Janet Marwick of Quoygray. In 1815 he married 19-year-old Mary Craigie of Saviskaill. The 1851 census describes Henry as a 73-year-old pauper, formerly a farmer. Living with him and his wife were two of their children, 29-year-old son James, who worked as an agricultural labourer and fisherman, and 24-year-old daughter Betsy, who also worked on the land. The annual rent was 10s.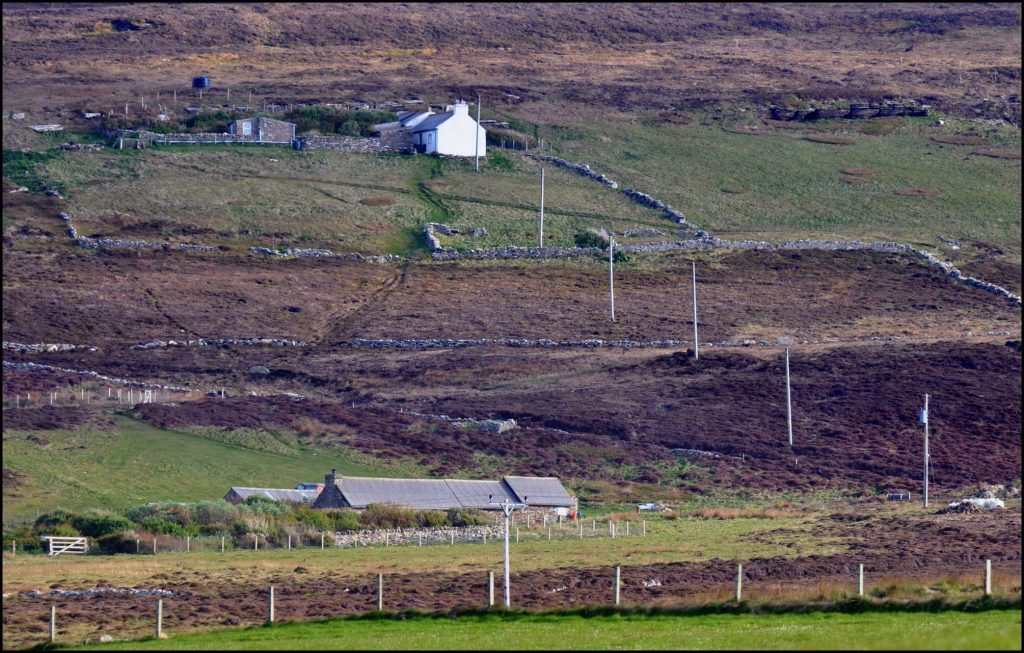 Living at this time in Lower Blackhammer, later called the Manse, was the Louttit family, 72-year-old stonemason Alexander, his wife, 55-year-old Janet Craigie, 28-year-old son Edward, and 15-year-old daughter Betsy, both of whom were agricultural labourers. Edward Louttit was expelled from Rousay by the laird for taking seagull eggs from the Lobust. He went to live in Stronsay.
Further down the hill at Kirkgate was the Pearson family. James Pearson and Mary Leonard were a 40-year-old couple with seven children.
The census of 1871 reveals that Henry Craigie had died and the head of the Blackhammer household was his youngest son John, born on January 2nd1837. John's mother Mary was now in her 78th year, and his sister Betsy, 44-years-old and still unmarried, was housekeeper, while he himself was a fisherman. In 1873 John paid an annual rent of £1 10s. for the 12.2 acres of land at Blackhammer.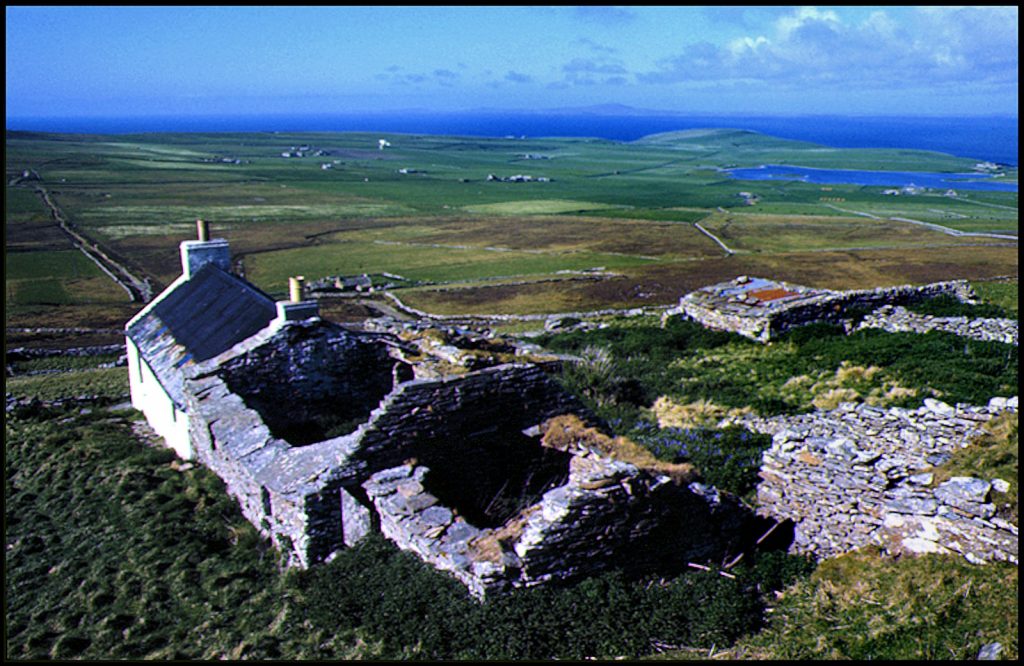 Lower Blackhammer was still occupied by Alexander Louttit, then 95-years-old and described as a farmer of six acres, and his wife Janet, who was then 76. Daughter Barbara, 42-years-old and unmarried, was employed as an agricultural labourer, and her illegitimate 18-year-old son William Louttit, earned money as an apprentice shoemaker. In 1873 the extent of the land at the Manse covered 15.3 acres, for which Barbara Louttit paid an annual rent of £1.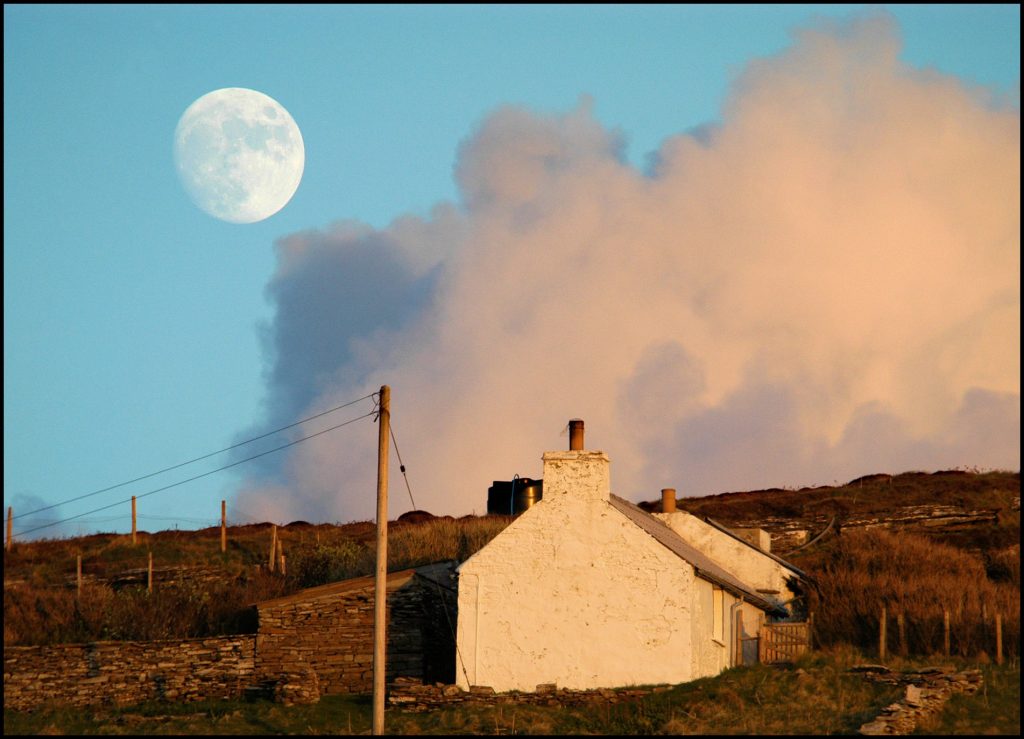 Mary Craigie, a 52-year-old widow, lived at Upper Kirkgate at this time and earned a living as a stocking knitter.
In 1891, John Craigie still lived at Blackhammer, his mother Mary having died there in 1873. John married Mary Sinclair in 1883 and they had two children; Mary, born on October 26th 1884, and Jemima Janet, born on May 27th 1886. Mary Sinclair was the daughter of Peter Sinclair and Janet Louttit of Deerness, and she was born in 1846. On November 18th 1869 she had a son, James Robertson, whose father was James Robertson, a servant at Scockness. On October 17th 1872 she had a daughter, Alexina Louttit Sinclair. Alexina lived at Blackhammer and before she was married she had a son, James Craigie Inkster Sinclair, born on October 19th 1904. She later married the father, David Pearson Inkster, a blacksmith, and they went to Canada taking James Sinclair with them. By that time he was known as James Inkster, but he died in 1915. They had two other children in Hamilton, Ontario, John William, born on March 18th 1915, and Mary Margaret, born on February 4th 1917.
At Lower Blackhammer, then called the Manse, Alexander and Janet Louttit had passed away, but their daughter Barbara still lived there, now 65 years old and described as a 'small farmer.' Also at the Manse was 37-year-old washerwoman Margaret Gibson, widow of William Louttit of Maybank, Wasbister, who had passed away in 1884. She was known as Maggie o' Maybank and they had three children, Maggie Jessie, born in 1877, Isabella, born in 1878, and William, born in 1882.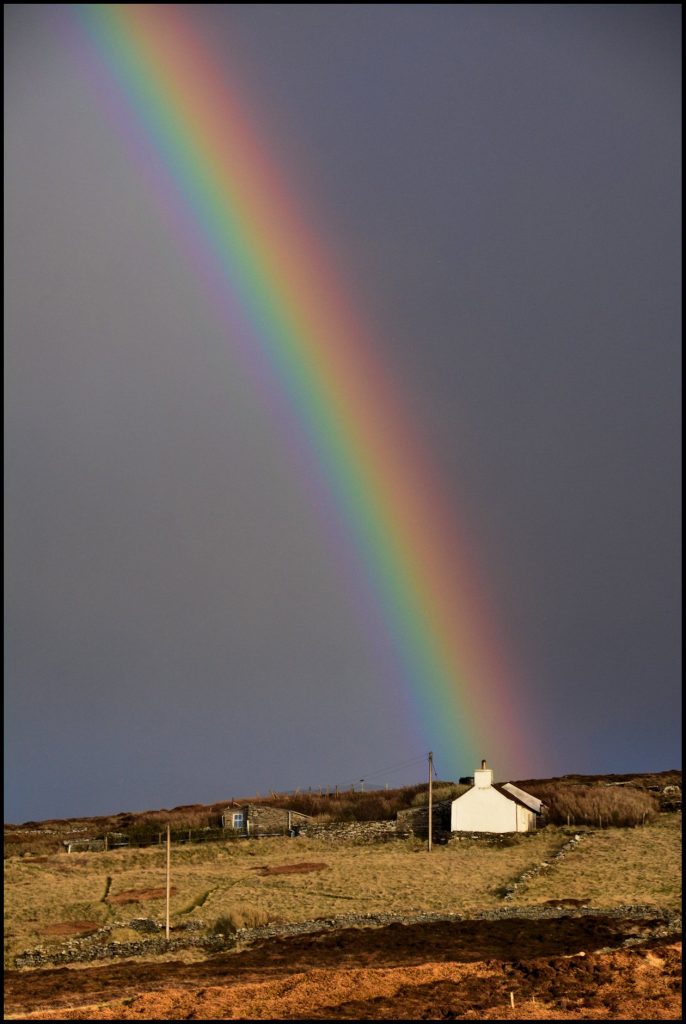 In later years Blackhammer's notoriety spread far and wide, for when occupant Maggie Watson decided to leave Rousay her nearest neighbour Jim o' Deithe composed a polka to record the event. The tune is performed to this day by many Orcadian musicians – Maggie Watson's Farewell to Blackhammer.
---